Everything You Need to Buy Tax Liens the Right Way
Two Expert Insiders Tell it All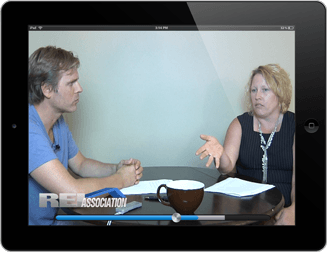 The Perfect Market to Buy Tax Liens
When you know about different areas of investing you can expand your scope of investment strategies.
The #1 mistake most new tax lien and deed investors make is they don't get formal tax lien and deed training. In this new two-part training course you'll find out how to avoid pitfalls when buying tax liens.
Featured on these trainings are two experts in the field of tax sales and title work to help you navigate this area of real estate investing. Discover Exactly how the Tax Lien Process Works from Two Expert Insiders
Hear what most don't know so you can make more money with tax sales:

Where the biggest deals come from
How to research properties correctly
Exactly how to start buying tax deeds today
What to do if your tax lien does not redeem
The 3 ways you can make money buying tax liens
How to avoid the mistakes new tax deed investors make
Going to a tax sale? Do NOT forget to do this… (answer inside)
THE GUY WHO RUNS IT ALL
Part 1 of this training series features Allen County Tax Sale Manager Scott Harber who has presided over 20 tax sales since 1998. Scott will explain what a tax sale is and the process of researching the properties you are interested in.
Scott has a Bachelor's Degree from Purdue University in Organizational Leadership and a Paralegal Certificate from the American Institute for Paralegal Studies.

TITLE RESEARCH IS VITAL
When purchasing a tax deed property Title Research is key. So in part 2 of our training will be our favorite transactional closing agent Amber Gaskill from Lawyers Title. Amber will share her years of experience work with and for real estate investors in tax sales and talk about the title issues you need to look out for.
Buying Tax lien is a better investment when used with the practical information in this training to start your tax lien certificate investing business. Here is why:
When you buy tax liens they routinely provide an investment return to investors of 15 to 36 percent per year.
In the second year, many states tack on a substantial penalty so the investment returns in the second year can exceed 24 percent.
In some cases, tax lien investors can walk away with an entire property for only the taxes owed.
Because state governments issue tax liens and monitor the sales, the investment risk is low. Also, the certificates are backed by the property they are issued against. If the defaulter does not pay the investor all money and interest due, they lose their entire property for only the taxes and penalties owed. People get very motivated to pay up if the alternative is to lose their home.
Buying tax liens is still an undiscovered investing method because most people have not heard of tax lien certificates and very few trainings have been published on the subject…. until now!


FORMAT: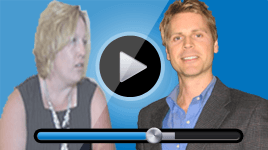 Audio MP3 Download
LENGTH:
37 Minutes
LEVEL:
Beginner to Advanced


LOG IN for EVERYTHING YOU NEED TO BUY TAX LIENS THE RIGHT WAY:

GIVE YOURSELF AN
UNFAIR ADVANTAGE
Get access to every Real Estate & Business Case Study when you invest in a National Real Estate Investor Association™ membership.
Judge for yourself if the (ridiculously) low membership fee is worth the incredible training, community and resources
you see here