Secrets Of Real Estate Title And Closing
To Save Money & Heartache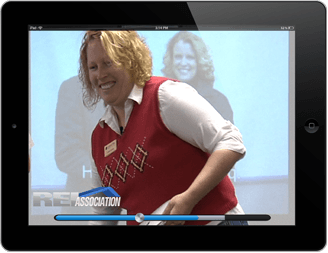 Live training from title work guru and super-closer Amber Gaskill. In this fast paced presentation Amber covers the various closing expenses, title problems, deed explanations and the most important things real estate investors must know about title GOTCHA's.
And while you might have to pay for closing expenses some times, you can get out of many of the costs if you know how to ask.

Title work, deed problems and closing costs can come as an expensive lesson to anyone buying or selling real estate – especially to creative investors.
Test yourself to check your understanding of title work: 
Q. The Jones have now been in their new home for a year. They discover that a roofing contractor placed a lien on the property back when the Swansons owned it. This defect does NOT have the ability to jeopardize the Jones' right to ownership.
(answer on the inside)
AFTER WATCHING THIS TRAINING
YOU CAN:
Check Mistakes in Wills
Avoid closing day surprises
Know about Defective Acknowledgment
Learn Mistakes in Creating or Recording Legal Documents
Discover What a 'Dead man's deed' is & how it could kill your deal
and more…
FORMAT:
HD Video
LENGTH:
15 Minutes
LEVEL:
Beginner to Advanced

LOG IN FOR TITLE WORK AND CLOSING SECRETS

GIVE YOURSELF AN
UNFAIR ADVANTAGE
Get access to every Real Estate & Business Case Study when you invest in a National Real Estate Investor Association™ membership.
Judge for yourself if the (ridiculously) low membership fee is worth the incredible training, community and resources
you see here