COMING SOON!
Small Investor Raises Stakes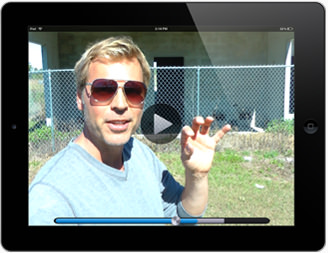 An interesting and informative real estate deal to help real estate investors make the fattest profits in overlooked markets.
See the trends you need to see right now! Condemned Condo Buildings Yields Huge Real Estate Profits for Investors who know what to look for.
Scott FladHamer proves prospective deals are always waiting to be discovered – even when you're on vacation.
This Case Study shows:

How to get a huge deal under contract and what to do with it
Get the forms used to assist in putting this deal together
Where to find the Keys to hidden deals in every town
Watch planning video to create 'mastermind deal'
Shocking Secrets of Condemned Condo Buildings
RATING LEVEL:
Advanced
LENGTH:
33 Minutes
FORMAT:
Slide Guide Download
Audio MP3 Download
Video Download
Pay Attention or Pay Dearly


Back to Case Studies