Create A Private Bank To Fund Your Deals
Order up money like you order a pizza!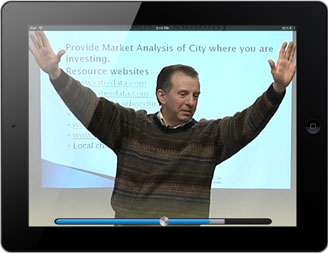 While the topic of getting private money could be in the 'Buying' category, this particular training is specifically presented so you will know how to market yourself in order to get private money.
The focus is not so much how to use it but how to get it; two very different and separate concepts and trainings.
Get started using private money lenders and start enjoying the benefits of quick short term funding, flexibility on qualifications and low interest rates.
A GREAT COURSE SHOWS YOU HOW TO
GET STARTED NOW:
Advantages of an SIRA to to fund your deals
Talk with people so they beg you to tell them more
Convince a potential lender with these 3 key elements
Create instant credibility with potential private money lenders
What never to say when talking with a potential private lender and more…
FORMAT:
Audio MP3 Download
HD Video
LENGTH:
64 Minutes
LEVEL:
Beginner to Advanced
LOG IN to CREATE A PRIVATE BANK TO
FUND YOUR DEALS: