Simple Calculations & Common Sense Strategies for Real Estate Investors to Create, Grow and Track Their Wealth
Get the same self-tracking worksheet that financial planners charge thousands for. Along with UN-common advice and simple instructions from R.E.I. Millionaire© Scott FladHammer on how to:

Analyze…
Strategize… and
Repeat your way wealthy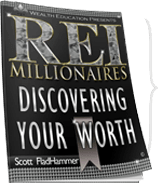 The Report that Tells it Like it Is…
Easy to read in one sitting
Clearly laid out so you implement it immediately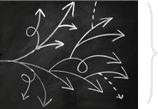 Remove Indecision with Step-by-Step Plan
Make a clear compelling high resolution picture of where you are and how to get where you want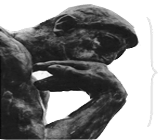 Think Like the Wealthy
3 things the wealthy do that you can now easily do with the included worksheet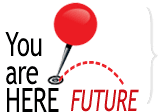 Use What You Have to Get You Want
Start immediately applying the 'numbers' to work for you instead of against you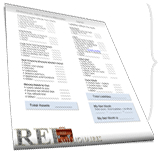 Simple, Goof Proof Worksheet
Everything you need to 'run the numbers' on one logically laid page.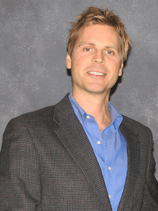 About the Author
R.E.I. Association™ President Scott FladHamer used real estate as his vehicle to create wealth and time freedom and co-founded the award-winning and trademarked EZhomebuyers® program.
Scott has completed over 2900 transactions, assignments and 1031 exchanges and now has his investment business on auto-pilot and teaches others to creatively and carefully invest in real estate and is a full time father and husband.
Scott has been featured as an expert source investing in Reuters Money, HGTV, FOX Business, Personal Real Estate Investor magazine, WANE TV and News Sentinel, and Canadian Real Estate Wealth magazine to name a few. He recently signed a talent deal for a TV series around his ability to find and flip paranormal property.
FORMAT:
PDF eBook Download
LENGTH:
15 Minute Read
LEVEL:
Beginner to Advanced

LOG IN TO DISCOVER YOUR WORTH

GIVE YOURSELF AN
UNFAIR ADVANTAGE
Get access to every Real Estate & Business Case Study when you invest in a National Real Estate Investor Association™ membership.
Judge for yourself if the (ridiculously) low membership fee is worth the incredible training, community and resources
you see here