Two step directions for
Downloading Your Member Content
1. Getting the Content off the Site
To save your membership content (audios, videos, pdf and Word docs, …) to your computer, you will right click on the link and choose Save Link As or Save Target As. Mac users use Control + left-Click
Here is the pop-up that you will normally see:


You may also need to select where to save save the content. I recommend saving it initially to your desktop or location of your choice, and then select the Save button: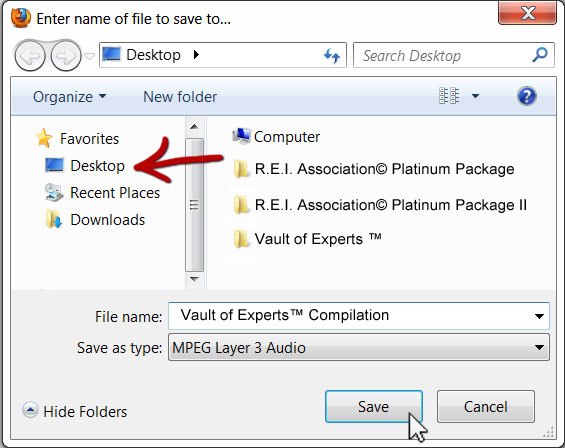 2. Unzipping the Content
After the download is complete, you may need to 'unzip' the folder or 'extract' the contents.

A zipped folder is when more than one items are in one folder for ease of combining and downloading. To extract the contents you need a zip utility; most computers have this built in. If your computer does not have a built in zip utility, here are two free ones: 7-Zip | jzip

Locate the the zipped folder you just downloaded and right click on it.
In the dialog box that opens, left-click the on the  'Extract All…' option:


In the last dialog box you can choose where you want the 'extracted' folder to be placed (the desktop is generally a good place initially).

In the dialog box that opens, tic the radio button to 'Save File' and then click the OK button.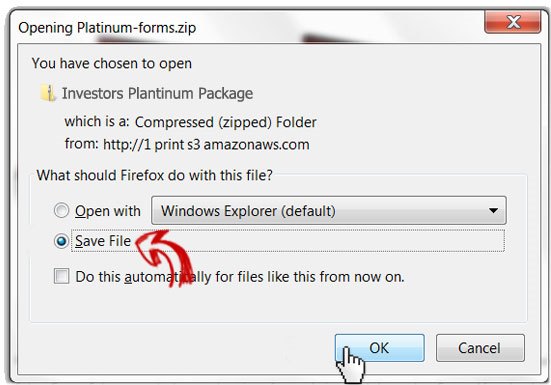 Once the unzip is completed you will now see a new, unzipped folder. You can now delete the zipped folder and enjoy and profit from your download content!
Want to Talk?
If these help instructions are not helping, Contact us anytime
Still have an Bug?
Does anything about this website or the R.E.I. Association™ bug you?
If so, please report your bug here.

  Back to the Help & Support Index page