The Most Comprehensive
Hard Money Lenders Directory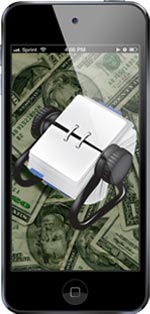 You Need Alternatives In Today's Lending Environment
The need for a private money financing partner to fill gaps in your business model has never been greater.
That's because banks and private sellers do not want to contract their foreclosure properties to buyers who require 30-45 days to get a conventional loan in place, especially if the property is distressed and there is a BIG chance the loan will not go through.
If you are just starting out and don't have money to do a deal Hard Money Lenders may seem expensive, but even half of $20k is better than nothing.
Many real estate investors don't use hard money because they don't know have a Hard Money Lenders Directory. That's why we've asked around and rounded up a list of Hard Money Lenders.
USE THE HARD MONEY LENDERS DIRECTORY TO:

Use short term for Double Closing
Get more deals accepted at lower prices
Use for multi-family properties as "mezzanine financing"
Have a plan "B" when your loan or credit is denied and your sale falls apart
It's not the cost of money that is important; it's your return on it that matters.
LOG IN for the Hard Money Lenders Directory

GIVE YOURSELF AN
UNFAIR ADVANTAGE
Get access to every Real Estate & Business Case Study when you invest in a National Real Estate Investor Association™ membership.
Judge for yourself if the (ridiculously) low membership fee is worth the incredible training, community and resources
you see here