New Member
INCOME EXPLOSION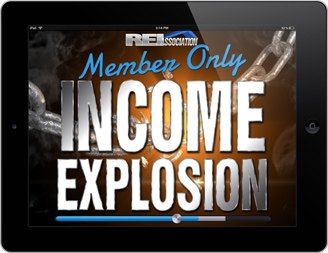 The R.E.I. Association™ was designed to give you the world class training, community and tools.
The New Member Income Explosion is simple step-by-step instructions on how to use those tools to get what you want; a crash course in education and investing opportunities, online and off, you get as a member.
It will give you the power and strength of a volcanic eruption to help you explode into your possibilities. Once you find your passion and take the steps to live that passion, you will be like a volcano. Anything in your path will either make you stronger or be lost in your wake.
So you can hit the ground running at full speed download and read accompanying Income Explosion Orientation Guidebook and accompanying orientation video:

Download the guidebook and watch video
New changes in the way they think about business
Association with truly progressive business owners
Discover of new opportunities such as joint ventures and partnerships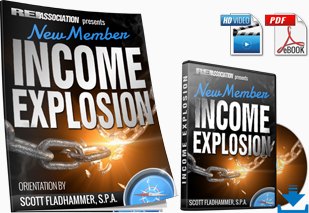 FORMAT:
Video
Guidebook Download
LENGTH:
39 Minutes
LEVEL:
Beginner to Advanced

LOG IN