Joint Venture Investing
with a Turn-key Real Estate Investing Solution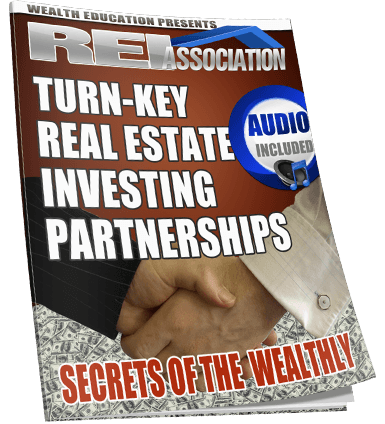 "97 out of every 100 self made millionaires made their fortunes through real estate investing."
– Forbes Magazine
The midwest market area continues to show positive signs of economic growth. Major announcements include new automotive production facilities for Honda, Toyota and Subaru, as well as a Fed-ex expansion at the Indianapolis International Airport.
Add it all up and investing in the heartland has never been easier.
And when you download the guide book Turn-Key Real Estate Partnerships you can learn how to partner with a team of professionals to acquire, repair and hold real estate assets in specific markets across the nation.
Learn Turn-key Solutions for Passive Cash-flowing Properties:

ACQUIRE high quality real estate properties at below-market prices
REPAIR those real estate properties so they are rent-ready
HOLD those properties and enjoy the passive cash flow
FORMAT:
Audio MP3 Download
Guidebook Download
LENGTH:
40 Minutes
LEVEL:
Beginner to Advanced

LOG IN for the Case Studies Guide and Insider Interview™