Top Investors Real Estate Option Yields $200K Profit on a Multi-Use Waterfront Deal
but seller dies trying to kill the deal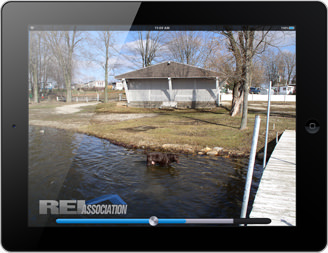 If you are in real estate awhile you will encounter some drama. When you do you need to know what to do and act fast.
Follow a top investor's real estate option deal and the tragic twist that reveals how to keep a deal alive after the seller dies. Use these strategies to plan and profit from deals in your own back yard that other investor walk by.
INVESTORS REAL ESTATE OPTION EXPLAINED
Look over Scott FladHammer's shoulder as he explains advanced due diligence to analyze and assess a mixed-use waterfront real estate option containing business, residential real estate, and various licenses for beer and fuel sales.
Then find out which methods Scott used in negotiations to delay paying a huge tax bill and fulfill seller's need for income producing property. This real estate case study has big profits, advanced techniques, mystery, intrigue, lawyers and, sadly, even death.
This is the way the investments insiders make their money in real estate: advanced real estate investors, doing the most lucrative deals, only 'buy' the real estate after they have already sold it. Now you can put investors real estate options to work for you.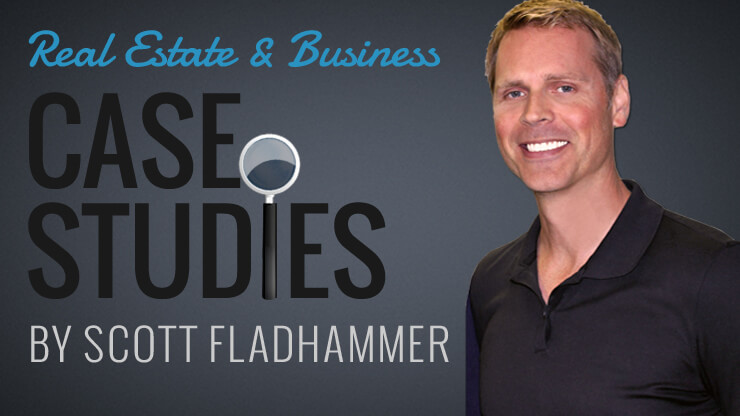 IN THIS INVESTORS REAL ESTATE OPTIONS DEAL:

Monster Deal Magic Formula explained
Get the paperwork used to tie up deals for Ten Dollars
Hear Negotiations used to turn non-deal into $200k potential profit
Explore the underutilized profit centers to flip assets into more profit
MEGA BONUS Street Smart Guide to Transactions & Disclosure ($97 value)
RATING LEVEL:
Advanced
LENGTH:
55 Minutes
FORMAT:
Slide Guide Download
Audio MP3 Download
HD Video Download
editable Affidavit And Memorandum Of Option Download
eBook Street Smart Guide to Transactions & Disclosure Download (a $97 value)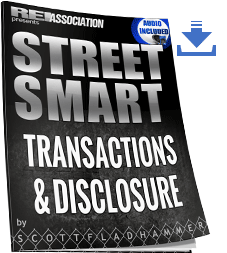 BONUS Street Smart Transaction & Disclosure
✓ Checklist Covering Most Needed Disclosures
✓ Scott's Investor's Seller Disclosure, and
✓ Basement Disclosure
✓ A personal battle against extortion
Pay Attention or Pay Dearly


MEMBERSHIP HAS ITS
ADVANTAGES
Get the tools and resources from the top talent in the nation… all in place: The official, National Real Estate Investor Association™
See everything your one-time low membership fee gets you
right here