Top Landlord Lawyer Tells Insider Secrets
How to be Fair but Firm with Tenants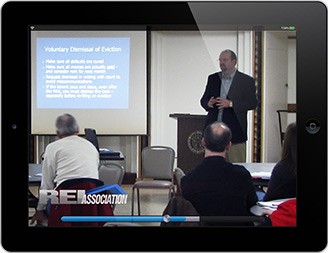 To succeed as a Landlord and property manager you need to manage property, personalities, and the problems that result from both of them.
When a personality problem arises and your tenant makes you see red it becomes hard to see clearly and use wise judgement. In those cases where do you go for advice in Landlord-tenant rights and relations.
If you want answers to the situations that can confuse and frustrate even the veteran Landlord … this Insider Interview™ is for you.
Whether you have 1 or 101 properties or 1000 with a property management company, having an experienced, impartial consultant on your team is the medication for when you get over heated.
PROPERTY MANAGEMENT IS A MISNOMER
Once set up correctly your property is reliable, predictable and needs only little attention. The occupational title Property Management is more aptly titled People Management because it's the people, and their personalities, that consume most of our time as Landlords and Property Managers.
Just ask any burned out Landlord why they hung-up their hat: most will tell you it was because of tenants.
WHO IS ON YOUR TEAM
Why is it then that so few that jump into real estate don't utilize the counsel of a detached, unbiased point of view- who is skilled in Landlord-tenant solutions?
The fact is, every Landlord and Property Manager needs an expert Landlord Lawyer on their team because the best, most effective way to make and save money is to find fast solutions to problems and keep up with the tenant and housing laws.
In the area of Landlord-tenant rights and providing solutions I looked high and low for the best source and to my surprise and delight I found the person right in my area.
HEAR FROM EXPERT ATTORNEY IN LANDLORD-TENANT MATTERS
The man we get to hear from today has the ability to get to the source code of our real needs as business owners and investors and then help us determine how to protect ourselves against the bad stuff that can happen in real estate.
Today Landlord Lawyer Robert L. Myers makes the case for the one thing you need to relentlessly focus on in order to safeguard your rental business, and provides authoritative answers to some of the hardest Property Management situations.
GET THE INSIDE SCOOP FROM THE EXPERT
R.E.I. Association™ president Scott FladHamer talked with Landlord Lawyer and Small Claims Judge Pro Tempor Robert Meyers about little-know concepts that have big impacts in the courtroom. Listen in to this fast paced Q&A session covering:

How to benefit from the American Rule and a Warehouseman Lien
What if a tenant prevents access for inspection or repairs?
Rob's Big Provision you need to know: The Savings Clause
How to handle unapproved pets and prove it in court
The Most Egregious Mistakes A Landlord Can Make
"Opportunity to cure" and Duty to Mitigate
How to handle Renters insurance and more…
FORMAT:
Audio MP3
LENGTH:
45 Minutes
LEVEL:
Beginner to Advanced

LOG IN FOR Q&A WITH LANDLORD LAWYER:

MEET

ROBERT L. MYERS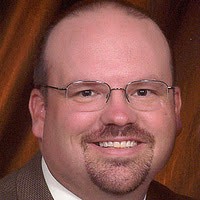 Robert L. Myers is a graduate of Concordia High School. He received his Bachelor of Science (pre-medicine) Degree from I.P.F.W, and his Juris Doctorate degree from Ohio Northern University.
He was admitted to practice law in Indiana in 2000, and is also admitted in the Northern and Southern Federal District Courts in Indiana.
Robert is married to his high-school sweetheart, Deborah, and has one daughter. His family attends Suburban Bethlehem Lutheran Church, where Robert has served as Congregational Chairman, and currently serves on the School Board, and other committees.
Robert has served on the Board of Directors for Community Action of Northeast Indiana (CANI) and the Apartment Association of Fort Wayne.
Robert is also a member of the Allen County Bar Association, and one of several role-players in the local Bar's Collections Section. He has served numerous times as a Judge Pro Tempore in the Allen Small Claims Court.
Robert dedicates a significant portion of his law practice to landlord-tenant relations, and has given seminars on Fair Housing and other topics of interest to landlords.
The multi-faceted career of Property Management can be challenging and rewarding both personally and financially. And it's an excellent preparation for booming opportunities providing Property Management services to rental complexes, real estate and development firms, banks, mortgage brokers, insurance firms and resort hotels.

That's why our Real Estate Investor Association™ provides a broad yet detailed examination of the many areas that a property manager must blend together to be successful.

Together we will ELIMINATE all the things that Landlords Dread and that stops landlords dead. – Scott FladHamer, R.E.I. Association™ president

MEMBERSHIP HAS ITS
ADVANTAGES
Get the tools and resources from the top talent in the nation… all in place: The official, National Real Estate Investor Association™
See everything your one-time low membership fee gets you
right here