Cost-Cutting, Hole-Plugging Strategies for Rehabbers and Landlords
Increase your cash flow with these rarely discussed but vital improvements & money savers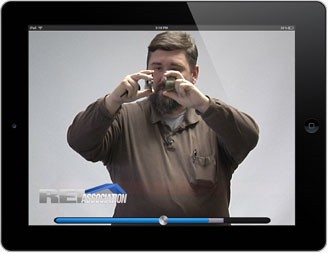 Make money in real estate by increasing cash flow with these low-cost property improvements & slashing operating expenses.
Iron Mike Anderson of Hillside Rentals shares all of his "must-have" resources and strategies he uses to run his West Central Empire so you can cut costs, save money, plug holes.
Specific and Actionable Ways to Rehab, Remodel Rentals and Flips
The often missed four areas cause hundreds and even thousands of dollars of lost income a year, as well as waste our valuable natural resources. The famous four areas discussed will include:
1. Material
2. Conservation
3. Labor
4. Advertising
He is One-of-a-kind
As always Mike will entertain as he trains; like the Carrot Top of real estate. In this training Mike shares wild examples and samples to drive home the idea that every property has holes that can be plugged to stop leaking money (which means you put more and keep money in your pocket).
The Fastest Surest Way to Increase Profits!
Hear from the nation's leading expert on inexpensively renovating, rehabbing, repairing and maintaining your properties cheaply, quickly and efficiently to greatly reducing your operating expenses.
This training provides hands on practical suggestions, specific product recommendations and headache-saving tips to deal with various rehab and landlord money savers, maintenance problems that no one is telling how to handle (until now)…
THE ULTIMATE LANDLORD
MONEY

SAVERS:
The Huge Differences of renovating rentals verses property to flip
Detailed steps to creating the WOW Factor (on a budget)
Decisive Do's and Dont's of fixing property quickly
Real life examples of what Mike uses and abuses
FORMAT: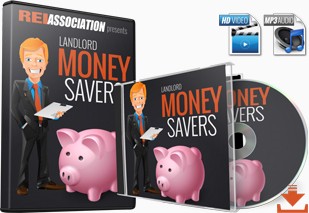 Audio MP3 Download
HD Video
LENGTH:
76 Minutes
LEVEL:
Beginner to Advanced


LOG IN FOR THE ULTIMATE LANDLORD MONEY SAVERS:

ABOUT

THE PRESENTER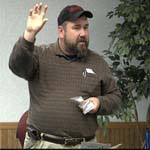 Iron Mike Anderson is a respected and successful landlord of 180 units: all within walking distance to his home.

'I've made every single mistake possible. If you learn from your mistakes, I have a black belt and 5 PHDs. These are my best landlord money savers'

Now you can benefit from of his experience with this real-world training that you won't find anywhere else guaranteed to give you suggestions for improvements and repairs that will save you thousands of dollars.
Some of the Landlord Money Savers, Cost-Cutting, Hole-Plugging Strategies:

alternative to using carpet (paint floors or polyurethane instead)
painting tricks that make a room look like a million dollars
the #1 one tool you need that most investors fail to use
Counter-top solutions cheaper than replacing
inventorying and organizing your supplies
using free or almost free materials
low-budget kitchen cabinet facelifts
beware of these obsolete things
lies tenants tell about clogs
The Best Carpet Secrets EVER!
emergency heat solutions
trash disposal secrets
critical tool secrets
saving money on rehabs
creativity and repairs
water heater secrets
broken window tricks
rotten wood tricks
roof leak tricks
sewer clogs tricks
holes in vinyl
caulking tips
Kilz tricks