Hear How to Easily Create and Negotiate Profitable Seller Financing Deals
So You Don't Need Banks to Buy Houses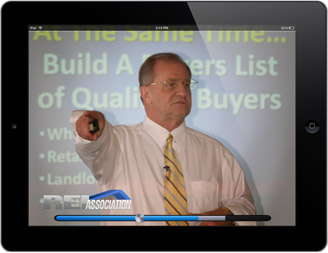 Knowing How to Creatively Structure Deals Is Important but unless you have negotiating skills to convince sellers to work with you, all your creativity won't do you any good.
Without both of these skills it's going to be extremely difficult (and frustrating) experience. But knowing this information is what is needed to profit and prosper in the real estate investing business.
Make an extra $10,000 in the next 30 days without money – credit or even if you don't have a job – without ever stepping into a bank again using creative seller financing!
IN THIS INSIDER INTERVIEW YOU'LL
LEARN HOW TO:
Wholesaling Real Estate at Lightning Speed = Pay off Debts & Stable Cash Flow!
Become Wealthy Owning Properties That Are Paid Off in 8 Years
Sell at Lightning Speed! Don't Be a Puppet to a Bankers Whim!
Buy Properties Without Banks! = No Credit and No Money
Create Non Recourse Financing and Never Gamble Again!
Become Wealthy and Be Done in 3-5 Years!
and much more…
Learn from two of the Nation's Leading Creative Deal Structuring Experts to Buy All the Houses You Will Ever Need to Become Independently Wealthy!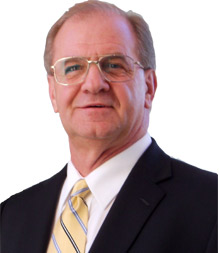 Larry Harbolt, a popular national real estate speaker and teacher whose time- tested strategies and nuts and bolts teaching style has helped thousands of aspiring real estate entrepreneurs realize their financial dreams with little or no money and without the need for credit.
Larry has been successfully buying and selling real estate for over 30 years and has written numerous popular articles and courses. He is so respected in the industry that NBA Super Star, Shaquille O'Neill has purchased his courses and he is one of only two real estate teachers whose works have ever been inducted into the Library of Congress.
Larry's is one of the best "kitchen-table" negotiators; able to make a deal out of anything which made him a sought after consultant and coach for real estate investors.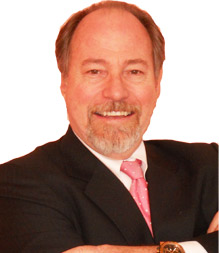 Curtis J. Brooks is considered one of the nation's leading Real Estate Coaches and the master of buying properties at a deep discount. Curtis and his partners built a wildly successful house buying business in Tampa, FL buying a record number of 300 houses in one year and a minimum of 100 houses every year. With over 25 years of experience in Real Estate, Curtis has invested in every creative way possible.
He has taught and coached several NBA stars to analyze business opportunities and helped thousands of people to jump start their real estate buying business. With his high finance business background, Curtis is known for his ability to explain advanced buying strategies including negotiation techniques, exit strategies, and the psychology of being a successful Real Estate Investor in simple, easy to follow terms so anyone can use the expert tips, strategies, and techniques immediately.
THIS IS THE CURE FOR TROUBLE GETTING
BANK FINANCING
Over the past 10 to 12 years institutional financing has been easy to get until recently. If the borrower could fog a mirror, they could easily get some type of financing to pay for the properties they were buying. This has all changed.
In this Insider Interview™ Larry and Curtis spell out the seven keys to getting property without a bank. And you'll learn the SAFE Act is not going to stop the savvy real estate investor; we look for legal exceptions to the laws.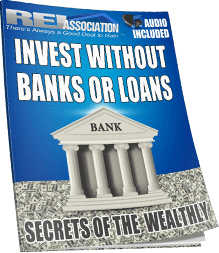 In Today's Real Estate Market Being Able to Structure A Deal Creatively Is Not Only Important It's Essential.
The days of "Full Priced Offers" that will close in 30 days are almost non-existent in this time of massive numbers of foreclosures and record unemployment, unless the buyer has lots of cash.
Real estate investors across the country are having the same problem: Bank Financing. This Insider Interview™ is the cure.
FORMAT:
PDF Guide Download
Audio MP3 Download
LENGTH:
44 Minutes
LEVEL:
Beginner to advanced

LOG IN TO GET IT ALL:

GIVE YOURSELF AN
UNFAIR ADVANTAGE
Get access to every Real Estate & Business Case Study when you invest in a National Real Estate Investor Association™ membership.
Judge for yourself if the (ridiculously) low membership fee is worth the incredible training, community and resources
you see here