Utilizing Neighbors for Real Estate Success
The House-Next-Door Strategy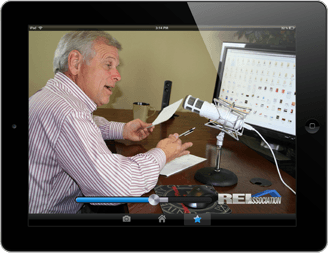 One of the most underutilized resources in real estate in leveraging your neighborhood and more specially your neighbors as your source for referrals and information.
R.E.I. Association™ president Scott FladHammer discusses this uncommon strategy with longtime property manager and Landlord Summit panelist Jeff Vaughan.
(See more of Jeff's wonderful insights here)
When you're buying a home to live in it can be about location, location, location; for real estate investors it's about Real- ationships.
IN THIS TRAINING YOU'LL LEARN:
to employ this tactic in real estate investing and property management
Get the low down on a property you are considering buying
How to use 'embedded agents' to spy on your tenants
Real life example in commercial real estate
FORMAT:
Audio MP3 Download
LENGTH:
32 Minutes
LEVEL:
Beginner to Advanced

LOG IN for "The House-Next-Door Strategy"

"I can make money in any area." says Mr. FladHammer, "the whole location location location- mantra is for NEWS reporters to recite. What is not so easy to master and apply is the fact that real estate investing is about Real- ationships. This strategy of leveraging relationships fits nicely into a professional business model. And it can be delegated to property managers and assistants."
GIVE YOURSELF AN
UNFAIR ADVANTAGE
Get access to every Real Estate & Business Case Study when you invest in a National Real Estate Investor Association™ membership.
Judge for yourself if the (ridiculously) low membership fee is worth the incredible training, community and resources
you see here