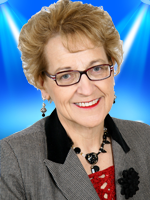 Linda Duesler
65 years old in May, Linda has been in real estate sales since 1977; property management since 1998.
For great insight read this Showcase to find out:

her biggest challenge in real estate was and how she over came it
why the R.E.I. Association™ is one of her favorite memberships
why she is called 'Lindy Hoops'
much more!

Log In to Plug In:

Back to the Showcase index