It's a people & property business
LEARN PROPERTY MANAGEMENT
Our real estate business is profitable when we can effectively and efficiently manage people,
property and the problems that occur from them. In house flipping and buy-n-hold, your profits
will skyrocket and your business will be peaceful when you learn property management systems
from our in-depth training and timely resources.

In the following training courses, we'll show you how to achieve it!

GET THE TRAINING AND TOOLS TO LEARN PROPERTY MANAGEMENT:
Eliminating wasting time and money
What tools the pros use and how to use them
What and How to say the right things to tenants
Keys to being less frustrated & more efficient and profitable
Get in-depth training & timely resources to
learn property management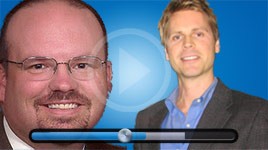 Get the inside-scoop attorney and Small Claims Judge Pro Tempor Robert Meyers about little-know concepts that have big impacts in the courtroom:
✓ The Most Egregious Mistakes A Landlord Can Make
✓ "Opportunity to cure", The Savings Clause and Duty to Mitigate
✓ Benefit from the American Rule and a Warehouseman Lien and more…
Click Here for Access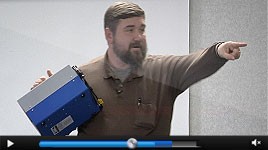 A Goldmine of tactics to increase your rental property cash flow using these practical money-saving, cost-cutting strategies:
✓ Rarely discussed methods for renovating rentals the right way (problem-free)
✓ Real life examples of what Mike uses to manage 200+ rentals hassle free
✓ Detailed steps to create the WOW Factor with tenants
Click Here for Access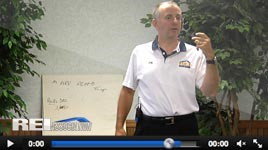 Real Estate Investors training to get private Money and Stay Out of Jail to make big money. DOWNLOAD the entire event so you can:
✓ Get more deals accepted at lower prices
✓ Use for multi-family properties and Double Closings
✓ Have a plan "B" when your loan or credit is denied and your sale falls apart
Click Here for Access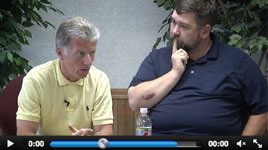 Graduate from the school of hard knocks when 25 year attorney teams up with Property Management Rockstar® to deliver mega-training on contracts and clauses:
✔ Avoid biggest mistakes landlords make
✔ Where are the hidden 'Gotchas' in every lease
✔ Contract Safeguards for peace and profits with rentals
Click Here for Access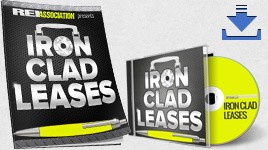 Comprehensive training to develop a rock-solid business built on iron-clad leases:
✓ Bulletproof yourself up with the proper documentation
✓ Detailed Special Addendums for Peace and Profits in Property Management
✓ Hilarious Real life examples to easily explain your policies to tenants, and more!
Click Here for Access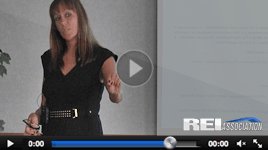 Get the inside scoop on legally lowering your property taxes from a Senior Real Estate Appraisal Deputy Assessors with a background in property management. Download the entire Event from expert in-the-know to:
✓ Use free tools to appeals your taxes and get "must-have" abatement procedures
✓ Employ Tactics in Real Estate Appeals and Abatements
✓ Understand the ways get the lowest taxes possible
Click Here for Access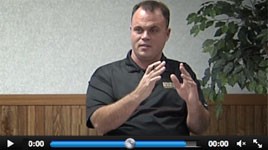 Expert-training from real estate's rising star reveals his powerful insights to create wealth while retaining your life, time and sanity. Put to use today:
✔ Favorite tricks to buy at tax sales
✔ Lessons from rehabbing a entire apartment building
✔ Where are the hidden 'Gotchas' in every landlord's lease
✔ Simple tools and systems to build your business while reducing your time involved
Click Here for Access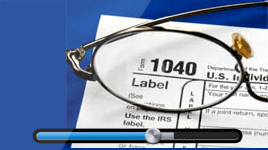 A solid tax attorney specializing in small businesses is $250 an hour but the potential for savings is far greater. Download the interview for your personal library collection and review and:
✔ Get the Best Year-End Tax Strategies
✔ How to Minimize Your Company's Biggest Experience
✔ List of the Most Underutilized Expenses To Start Using Right Now
Click Here for Access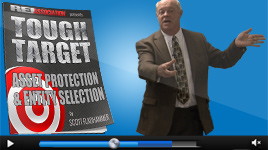 They are out to get you! Protect yourself with bulletproof asset protection combo of the ebook "Tough Target" and live training by bulldog attorney covering:
✓ Steps to set up joint venture/partnerships
✓ Best entity and how many property per entity basket
✓ How you can limit your risk with Insurance Tips for landlords & Rehabbers
✓ Save Money Using the 100 Commonly Missed Tax Deductions… and much more!
Click Here for Access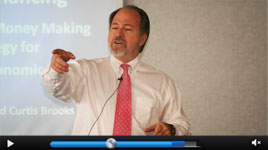 Download the nation's leading expert to master mindset and money:
✓ Break old habits and patterns to leapfrog forward in your career
✓ Real life examples to Manage Your Head Junk
✓ hear his hell-and-back life story
Click Here for Access