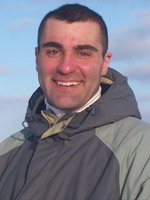 Matt Gruntman
In this Showcase R.E.I. Association™ president Scott FladHamer talks with long time R.E.I. Association™ member and buy-and-hold landlord Matt Gruntman. Matt has 17 units and likes buying property at the tax sales.
He is an aircraft pilot and mechanic and proudly served our Country in the Iraq war in the US Army infantry.
Matt lives in Indiana and has been happily married for 5 years with a beautiful 11 month old daughter.
(Non members click here )