Is Free Always Good?
What is the Best FreeWare?
Companies now give away software – Why?
Is it worth it?
HIDDEN PROBLEM:
Companies now give away software – Why?
Open source is when the source code is free (verses you having to pay for a licenses to the software. The principle originated in the software industry in the late 1990s, with several releases of open source software and operating systems, and it has since diffused into other communities as well. There are a number of strong arguments for releasing something in an open format, whether it be a recording, a software tool, or an entire operating system.
RESULT: We go at only a fraction of the speed we could.
ANSWER:
The main advantage to releasing something in this way is that it allows end users to directly interact with the source, potentially modifying it to suit their wishes. This encourages constant development and innovation, while also creating a community of shared information. Many companies which produce open source products rely on the innovations of users to expand features and to identify and fix potential weak points, and these companies actively encourage modification of their products.
There are varying levels of open source. In some cases, for example, a release may have certain restrictions, in which case some people prefer the term "shared source," or "shared commons." For example, someone may release a recording in open source format, but ask people not to profit from their retooling of the album. Many advocates of the open source philosophy prefer truly free items, allowing people to do whatever they want with the source code and the end product.
SUPER

TIME-SAVER TRAINING INCLUDES:
Using free technology you already have
Becoming the best version of YOU
and much more!
Get the special training on everything you need to make technology you hard for you in this Insider Interview™ with Scott FladHammer.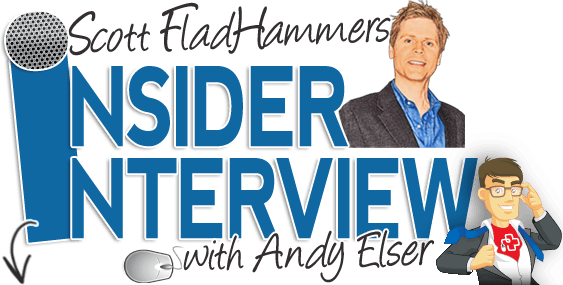 FORMAT:
Audio MP3 Download
LENGTH:
32 Minutes
LEVEL:
Beginner to Advanced

LOG IN FOR FREEWARE FOR INVESTORS:

GIVE YOURSELF AN
UNFAIR ADVANTAGE
Get access to every Real Estate & Business Case Study when you invest in a National Real Estate Investor Association™ membership.
Judge for yourself if the (ridiculously) low membership fee is worth the incredible training, community and resources
you see here