Private Money Fundamentals to Find and Use Private Lenders
Private Money Fundamentals
The Basics to Creatively & Legally Use Private Money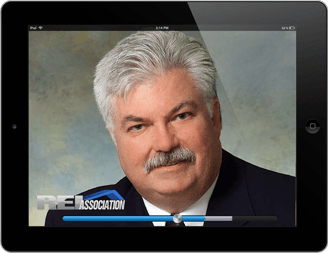 When banks were lending real estate investors needed the 3 Golden Cs:
✓ Credit,
✓ Capacity and
✓ Collateral
But now banks aren't banks anymore- they are not lending! Even with property prices are historically low.


That's why Private Money loans can be a great win-win-win scenario. The borrower wins with a loan they desire, and the private money lender and the investor wins because they can create an opportunity to earn an above average return.
PRIVATE MONEY

UNLOCKS DOORS FOR MORE DEALS

Private Money Lending is the business of lending money, usually secured by real estate, through private individuals.

These individuals could have funds to invest by themselves or with others who pool their money to fund private money loans, generally secured by real estate. Finding the right private individual to fund your loan can be tricky to do on your own because private loans are not "cookie cutter," nor are the people who provide you the funds:
No credit report is required
Take on more loans to buy-n-hold
Avoid closing costs and junk fees
Close quickly & make all-cash offers
Exit strategies will be faster and more profitable
You can buy houses that the banks aren't willing to finance
LEARN HOW TO ASK FOR PRIVATE MONEY DURING ONCE-IN-A-LIFETIME OPPORTUNITIES
It's extremely difficult to be successful and profitable in today's real estate market without funding. Now you can learn how to get a Private Money Lender so funding is a phone call away – just like ordering a pizza.
Learn the best ways to find these lenders and how private money expert Alan Cowgill raises capital to invest in real estate and the REI tools he uses.
Knowing this information is what is needed to prosper in this real estate market and Alan shares his secrets to success in this R.E.I. Association™ training.
IN PRIVATE MONEY FUNDAMENTALS YOU'LL LEARN:
Alan's hot date that got him fired up on real estate
what private money is and why investors love it
his 1st private money 'sugar mamma'
The '30 day – 3 touch rule' to get private money legally
advice for newbies and pros for this market
Special R.E.I. Association™ bonuses & Pricing on Private Money training
FORMAT:
Audio MP3 Download
LENGTH:
40 Minutes
LEVEL:
Beginner to Advanced

LOG IN to GET STARTED WITH PRIVATE MONEY:

GIVE YOURSELF AN
UNFAIR ADVANTAGE

Get access to every Real Estate & Business Case Study when you invest in a National Real Estate Investor Association™ membership.

Judge for yourself if the (ridiculously) low membership fee is worth the incredible training, community and resources you see here