Quick Turn Rehabs to Flip or Rent
Shortest Time / Maximum Shine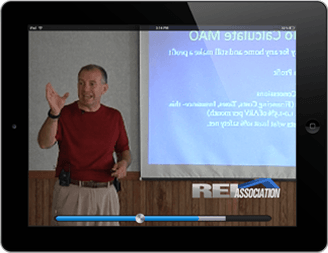 There's a popular saying:
"Better, Faster, Cheaper — Pick Two"
The idea is that you can do something:
1)  at higher quality
2)  in less time, or
3)  for less money
— but you can't do all three of those simultaneously

See how real estate investing expert and R.E.I. Association™ faculty trainer Jay Redding pulls off high quality rehabs in minimal time with maximum WOW to rent or sell quickly (and he does it while saving money too).
Jay Redding has been investing in real estate since 2004 and full time since 2007. His business focus and specialized training includes rehabs, lease options, rentals, fix and flips, discounted turnkey cash flowing properties for passive investors, self-directed IRA investing and basic asset protection.
Jay is a managing member in two commercial projects and his expertise has been sought out by independent real estate investors in California, Michigan, Ohio, Iowa, New York and Wisconsin.
In this Private Training You'll Learn:
How to calculate MAO
MUST HAVE agreements
Research Resources to Know Your Market
Develop a Business that is Sustainable
How to approach rehabs to move them fast
Build your Ideal Dream Team and how to KEEP THEM
Which key areas to rehab and when 'good enough is good enough'
and MORE!!!!
FORMAT:
Audio MP3 Download
HD Video Download
LENGTH:
80 Minutes
LEVEL:
Beginner to Advanced

LOG IN to DOWNLOAD the ENTIRE EVENT:

Non members click here
MEET THE PRESENTER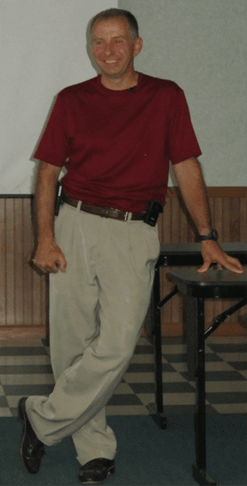 Jay received his Bachelor of Science Degree in Physical Education with a minor in Science from Taylor University in 1982, a Masters Degree in Physical Education with an emphasis in human performance in 1984 and a Certified Pharmaceutical Sales Representative Distinction in 1997.
He also coached track and field collegiately for 5 years and has won numerous regional and national awards over his 17 years of experience as a pharmaceutical sales representative. In his spare time, Jay enjoys sports, hobby farming, fishing and running.
See more of Jay's wonderful insight into managing people and property during the Landlord Workshop
Attendees agreed: "The workshop was like drinking water from a fire hose"