Step-by-Step Rental Property Valuation for Highest and Best Use to Get More out of Every Door
And more peace from every place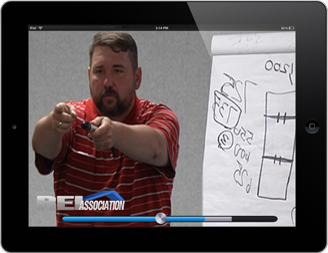 Whether you are a seasoned landlord or just starting out, knowing rental property valuation is one of the biggest challenges facing real estate investors.
These rental property valuations will to tell if a property is a cash cow or money pit.
Most of the money lost in real estate rentals is because a lack of using these rental property valuation formulas.
RENTAL PROPERTY VALUATION FOR HIGHEST AND BEST USE
In this course on Rental Property Valuation we start at the basics and go all the way through renovating and rehabbing investment properties for for chart-topping ROI.
To determine accurate rental property valuation you need the background of years of experience. That is why the Real Estate Investor Association™ went to Mike Anderson to lead this course.
THE BEST RENTAL PROPERTY VALUATIONS MODELS FOR PROFITABLE DECISIONS
Mike is no burnt-out, downtrodden landlord; he is a liked, respected and successful landlord of 180 units: all within walking distance to his home.
That much is not uncommon; but it's how he manages his rentals that makes Mike unique. He has FUN with his rental business and it shows. But Mike is no push-over.
His Property Management motto: The Landlord is always in control. And he is.
GRAB

THE KEYS TO RENTAL PROPERTY VALUATION

We got Mike to pull back the curtain of his property management empire and talk out the details for a property under consider like only a seasoned veteran could. Now you can watch his mind turning as he explores the details in a speed analysis format.

the price vs. rehab costs
how to figure expected rents
the area currently and future potential
the approximate repair costs from "my guys"
how you can confidently pull the trigger on your next deal
utilities you would pay vs. what you can pawn off to tenants
utilities you would pay vs. what you can pawn off to tenants
While Mike's tenants enjoy his causal ways, they also respect his firm policies. Combine that with his superb analytical eye for finding and making deals and you have a powerhouse property manager.
Hear how to really run 'The Numbers' and how those number compares to the current, and future, reality of your market.
IN RENTAL PROPERTY EVALUATION TRAINING
YOU'LL LEARN

:
How to get the highest and best use out of a property
Understanding The Lay Of The Land: Where To Buy For You
The Commonly Missed Core Essentials for Profitable Rentals
Find the right renter demographic for the property & for you
How to run the numbers to tell a superstar property from a dog
Analyze how to analyze current and future reality of your market
and more!
FORMAT: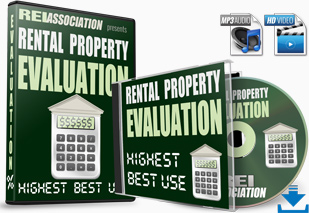 Audio MP3 Download
HD Video
Fast Track Follow Along Guide
LENGTH:
123 Minutes
LEVEL:
Beginner to Advanced

LOG IN for Rental Property Valuation for Highest and Best Use

MEET THE PRESENTER
'I made every single mistake possible. If you learn from your mistakes, I have a black belt and 5 PHDs. Nobody gets anything by me now'
Now you can benefit from of his experience in Rental Property Valuation and copy his success and get more money out of every door and more peace from every place.
GIVE YOURSELF AN
UNFAIR ADVANTAGE
Get access to every Real Estate & Business Case Study when you invest in a National Real Estate Investor Association™ membership.
Judge for yourself if the (ridiculously) low membership fee is worth the incredible training, community and resources
you see here