What bugs you?
Report a Bug
We like to hear the positive feedback , but we NEED to hear about bugs and the things that bug you, online or off. Is there something you see that needs fixed or could be improved?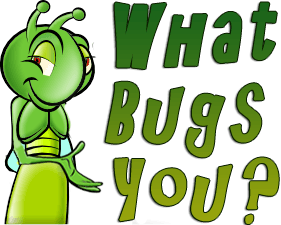 Please be specific with your request
The more specific you are, the faster we can assist you and improve things. For example, include your username (if we need it for trouble shooting), a bad or broken link url, which browser you are using, and the steps so we can reproduce the problem you are experiencing.
Leave Your Questions, Comments & Concerns here:

Want to Talk?
If these help instructions are not helping, Contact us anytime

Back to the Help & Support Index page