How to Reduce Your ever present and Always growing Property Taxes
Taught by Govt. Insider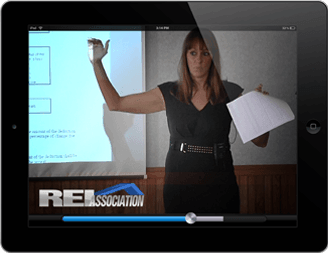 'WARS ARE WON IN GENERALS TENTS'
It is one of my favorite sayings because it helps me remember that as a business owner I must plan, analyze my progression and reanalyze my results as often as possible in order to succeed.
The war on taxes is a war you can win but it is one of reoccurring battles.
With this training you will be better armed so you don't donate more than your share. This LIVE Main Event has so much content we couldn't write it down quick enough. Luckily we have the high definition recording available.
So as it pertains to Legally Lower Your Liability: Which camp are you in?
Do you complain and pay it
or get educated and save it
Find out which camp REI Association™ president Scott FladHammer is in and more about this timely training in a special message below:

IN THIS TRAINING
YOU GET

:
How to use free tools to appeals your taxes
DOWNLOAD the entire LIVE Main Event audio & video
DOWNLOAD the slides and MUST HAVE abatement procedures
FORMAT:
Audio MP3 Download
HD Video Download
LENGTH:
43 Minutes
LEVEL:
Beginner to Advanced

LOG IN for WINNING PROPERTY TAX APPEALS

MEET THE INSTRUCTOR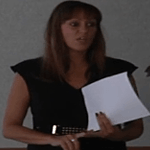 Senior Real Estate Appraisal Deputy for Wayne Township Assessors office Tammy L. Smith explains how real estate investors and landlords can lower property taxes and take advantage of abatement programs.
As a Level III Indiana Assessor-Appraiser and a Indiana Certified Tax Representative, Tammy possesses personal experience and knowledge in both real estate assessing and taxation. She also just received the prestigious IAAO designation.
Having spent 6 years as a Licensed Property Manager for two large investors in Fort Wayne, Tammy recognizes first-hand the areas of concern that investors have regarding assessments and property tax. Tammy is also a member of the IAAO and ICAA and holds an Indiana Real Estate License.
In this world nothing is certain, except death and taxes. -Benjamin Franklin

But the difference between death and taxes is that death doesn't get worse every time Congress meets. So don't let Uncle Sam stick it to ya ! So watch the entire LIVE Main Event and download the training to your desktop to expand your Learning Library.
ACTION STEPS
1. Call your assessor's office and ask them:

what are the ways OTHER investors are reducing taxes
what are the ways OTHER investors are eliminating taxes
what programs and grants are currently available for real estate investors
2. Then have that same conversation your CPA.
3. Finally, get out your REI notebook and pencil the training, turn up your speakers, tune out the distractions, and reel in the knowledge of this training on taxes appeals and abatements

MEMBERSHIP HAS ITS
ADVANTAGES
Get the tools and resources from the top talent in the nation… all in place: The official, National Real Estate Investor Association™
See everything your one-time low membership fee gets you
right here